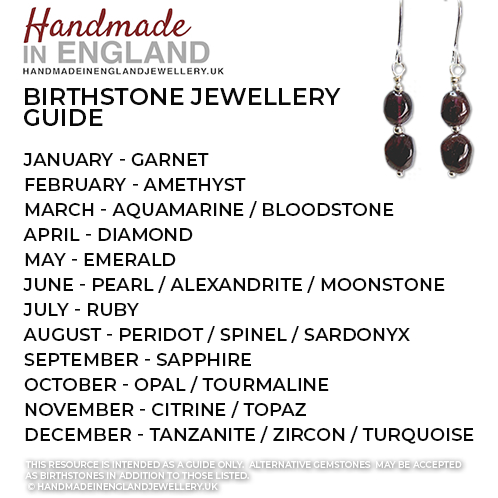 Birthstone Jewellery is an ever popular staple for birthday gifts, with a large number of people knowing their birthstone whether they have a piece of jewellery to commemorate the month or not.
If you don't however, or you want to find out what someone else's birthstone is then you might find this handy guide beneficial.
As well as jewellery featuring your own birthstone it is becoming increasingly popular for people to have jewellery that includes the stones of family members as well, so that's a thought if you're thinking of getting some birthstone jewellery yourself or for a loved one.
I've cross referenced various resources but if I've missed any alternative stones do let me know.
I hope you find it useful!