I'm pleased to announce that I have now added a gift packaging option to my Etsy shop.
Usually my pieces are sent out in pretty organza bags which are wrapped securely in bubble wrap, popped in a padded envelope or pip box and sent off to be enjoyed by the lucky recipient.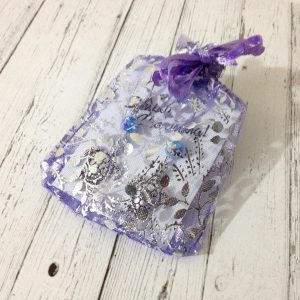 I chose this method as opposed to packaging in a giftbox to keep the postage costs down for my customers who otherwise would have paid a lot more for a heavier, bulkier package to be sent only to have the jewellery removed and the box put away in a drawer, possibly never to be seen again, or possibly repurposed later down the line.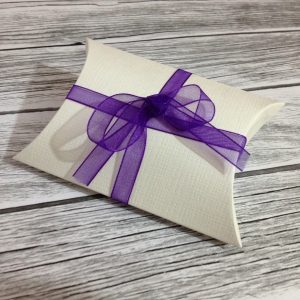 It's worked out well so far and everyone has been more than happy.
But with Christmas approaching fast and the number of gift purchases likely to increase I've now added an additional option for my customers where they can purchase a packaging upgrade to a cute pillow box with a hand tied ribbon if they would like something a bit more substantial than an organza bag.
Save